Review of Data Ethics, C. Stückelberger / P. Duggal
A report based on the WSIS 2023 launch event
Keywords:
Information ethics, emerging digital technologies, data and ethics, applied ethics
Abstract
This review is based on an expanded version of the session outcome document we prepared for WSIS. The outcome was providing a summary of the session: Data Ethics and the Ethics of Digital and Emerging Technologies – Building Trust, Serving Humanity – Globethics, which was held a few days earlier from 16:00 to 16:45, Monday, 13 March 2023 at the Geneva International Conference Center, under the auspices of the ITU.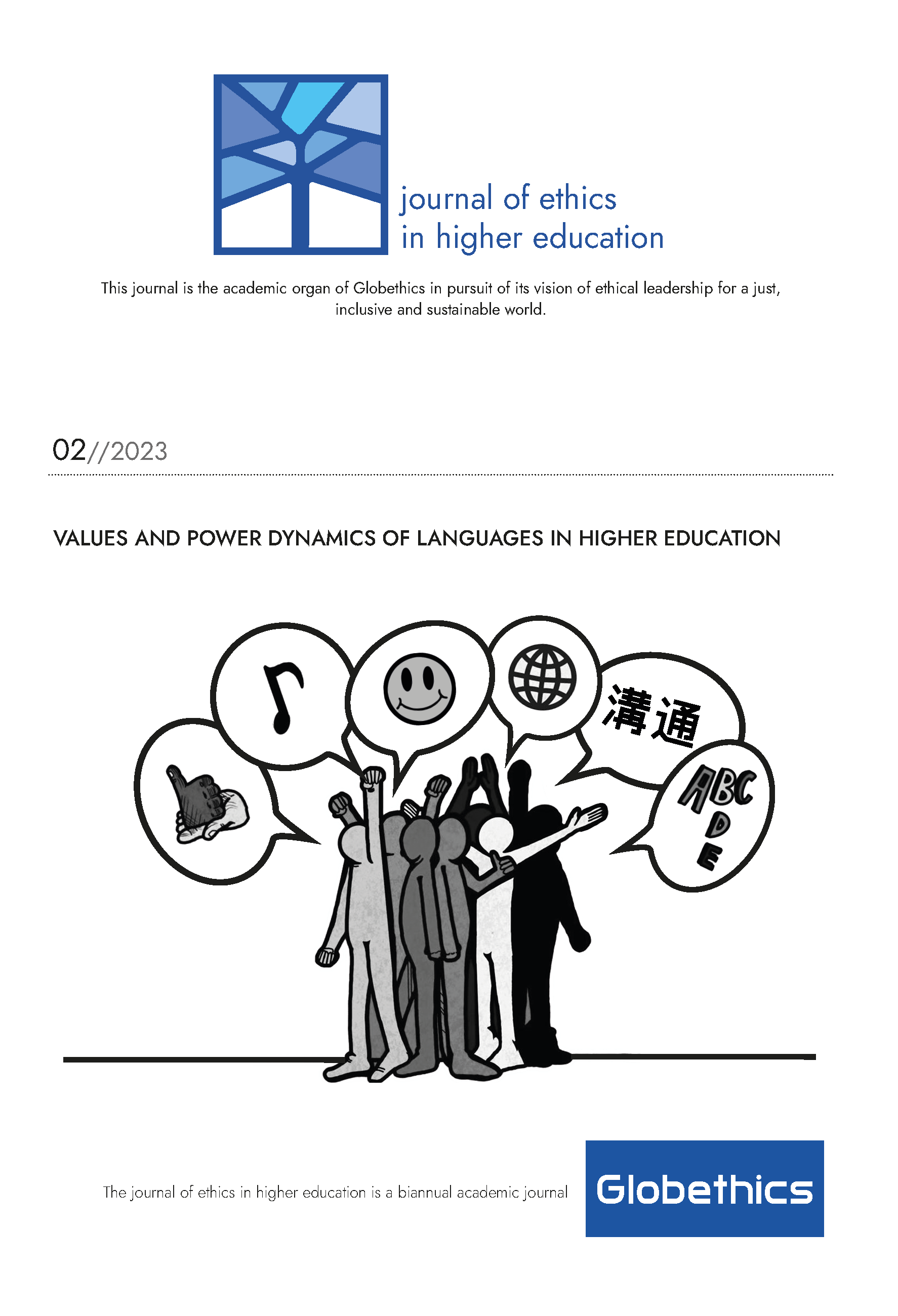 Downloads
How to Cite
Green, E., & Haaz, I. (2023). Review of Data Ethics, C. Stückelberger / P. Duggal : A report based on the WSIS 2023 launch event. Journal of Ethics in Higher Education, (2), 131–143. https://doi.org/10.26034/fr.jehe.2023.4033
License
Journal articles of Globethics Publications are published under the open Creative Commons License Attribution-NonCommercial-ShareAlike 4.0 International (CC BY-NC-SA 4.0), which guarantees the rights of licensor and allows free use and re-use to the licensees (the readers) who can: 1) Share — copy and redistribute the material in any medium or format 2) Adapt — remix, transform, and build upon the material provided appropriate credit is given and similar license is used in case of such adaptations. Content should not be used for commercial purposes. Each article (the version of record) can be deposited by the author on their academic institutional repository or personal author webpage.