Détournement et instrumentalisation de la Parole de Dieu
Keywords:
Herméneutique biblique, Parole de Dieu, théologie, détournement instrumental du discours
Abstract
Cet article pointe vers les conséquences induites par l'usage d'artifices rhétoriques et l'abus du pouvoir du langage dans l'Église. Ce sont ceux-là même, les responsables d'institutions religieuses, qui censés défendre un service honnête de la Parole, qui souvent laissent se creuser un fossé entre paroles et actions. Une intention louable de servir de manière altruiste autrui est dans ce cas détourné vers des fins égoïstes : comme gagner davantage de notoriété et de moyens financiers ; assouvir un amour immodéré du pouvoir. C'est moins à démasquer des « usurpasteurs » que nous invite l'auteur, mais bien à la relecture patiente des textes. Il n'y a rien de plus beau qu'une bible dont « les pages ont été cornées, marquées et dont la reliure fatiguée raconte l'assidue fréquentation de son propriétaire ». Chaque fois qu'une « bible se détruit par son utilisation, une femme, un homme se construit ! »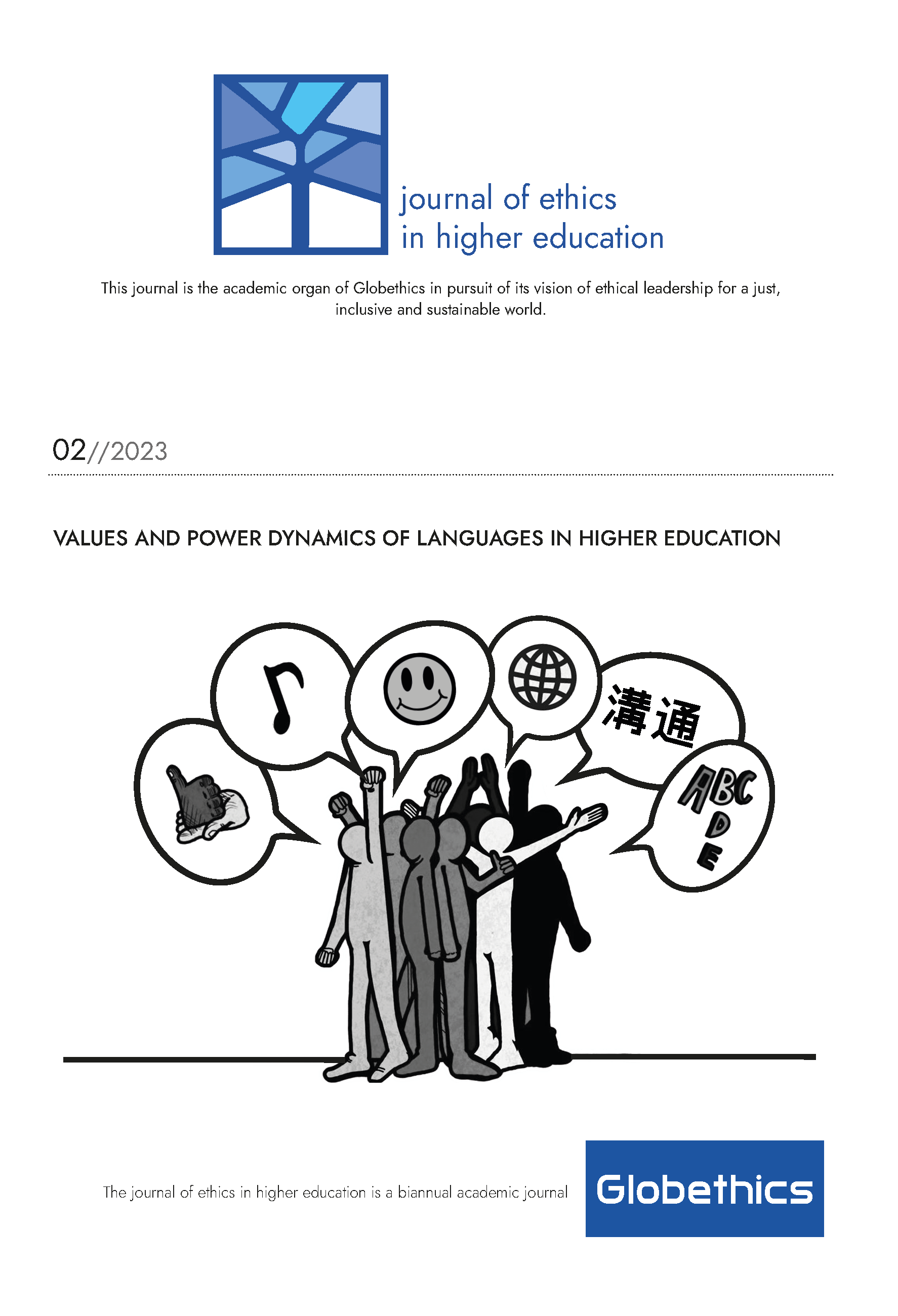 Downloads
How to Cite
Salib, M. (2023). Détournement et instrumentalisation de la Parole de Dieu. Journal of Ethics in Higher Education, (2), 99–109. https://doi.org/10.26034/fr.jehe.2023.4032
License
Journal articles of Globethics Publications are published under the open Creative Commons License Attribution-NonCommercial-ShareAlike 4.0 International (CC BY-NC-SA 4.0), which guarantees the rights of licensor and allows free use and re-use to the licensees (the readers) who can: 1) Share — copy and redistribute the material in any medium or format 2) Adapt — remix, transform, and build upon the material provided appropriate credit is given and similar license is used in case of such adaptations. Content should not be used for commercial purposes. Each article (the version of record) can be deposited by the author on their academic institutional repository or personal author webpage.