Music as an Universal Language for Peacebuilding
A Review of Counter-arguments
Keywords:
Music, language, universal language, Socratism, peace, Arthur Schopenhauer
Abstract
Many people claim that music is a universal language considering the impact and beneficial results that it usually triggers, whereas others reject the idea due to contextual or cultural sentiments and parameters that must be considered. Both sides' arguments make sense but, despite skepticism, music should be considered as a universal language, which becomes clear by depicting it in the context of peacebuilding and by exploring its linguistics and therapeutic effects, through various domains such as philosophy, music theory and the contemporary world. The author argues that considering the counter-arguments and balancing it with this central claim, it is possible to reach an inspiring and complementary common ground between performing arts as music and philosophy.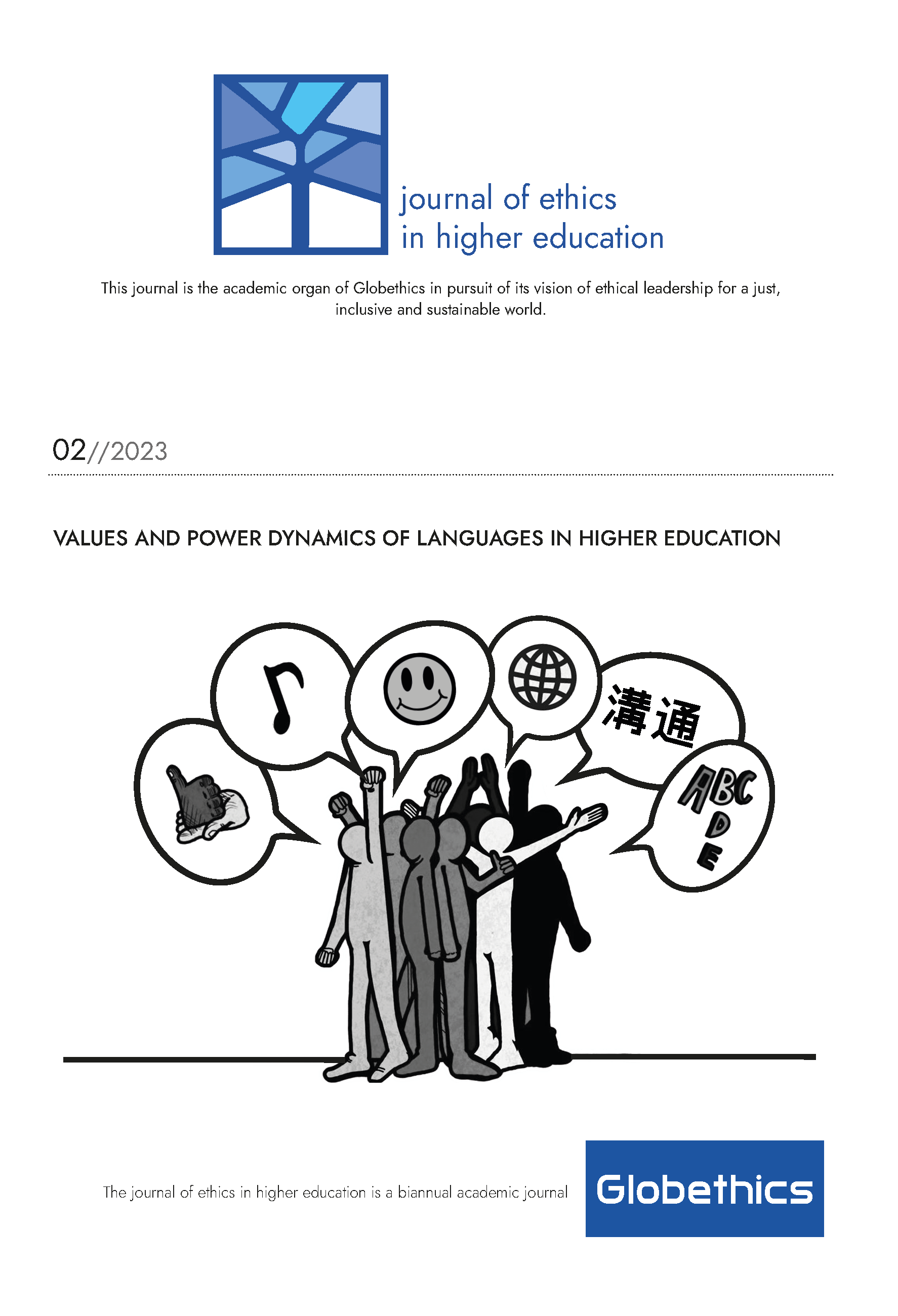 Downloads
How to Cite
Andriamasy, A. (2023). Music as an Universal Language for Peacebuilding: A Review of Counter-arguments. Journal of Ethics in Higher Education, (2), 45–67. https://doi.org/10.26034/fr.jehe.2023.4022
License
Journal articles of Globethics Publications are published under the open Creative Commons License Attribution-NonCommercial-ShareAlike 4.0 International (CC BY-NC-SA 4.0), which guarantees the rights of licensor and allows free use and re-use to the licensees (the readers) who can: 1) Share — copy and redistribute the material in any medium or format 2) Adapt — remix, transform, and build upon the material provided appropriate credit is given and similar license is used in case of such adaptations. Content should not be used for commercial purposes. Each article (the version of record) can be deposited by the author on their academic institutional repository or personal author webpage.