Machines: to Have or to Be?
Small (Trans-, Post-, Bio-) humanistic Thought Experiments
Keywords:
Machines, artificial intelligence, humanism, cyborg, transhumanism, posthumanism, history of cyber narrative and literature
Abstract
When we think about "machines", or "robots", or "AI", what comes to our minds is generally an extension of our common relationship with objects in our humane and mundane world: there is a clear distinction between the subject, "we", and the object. Upon review of some of the most important literary trends of the last centuries, this article invites us to consider the prevalence of this classical ontological division, taking into consideration examples such as Frankenstein, the "brain in a vat" thought experiment, and the last advances towards the reality of "cyborg" beings. The question behind the article bring us to consider to what extent an absolute division between us and machines is still a thing in our days.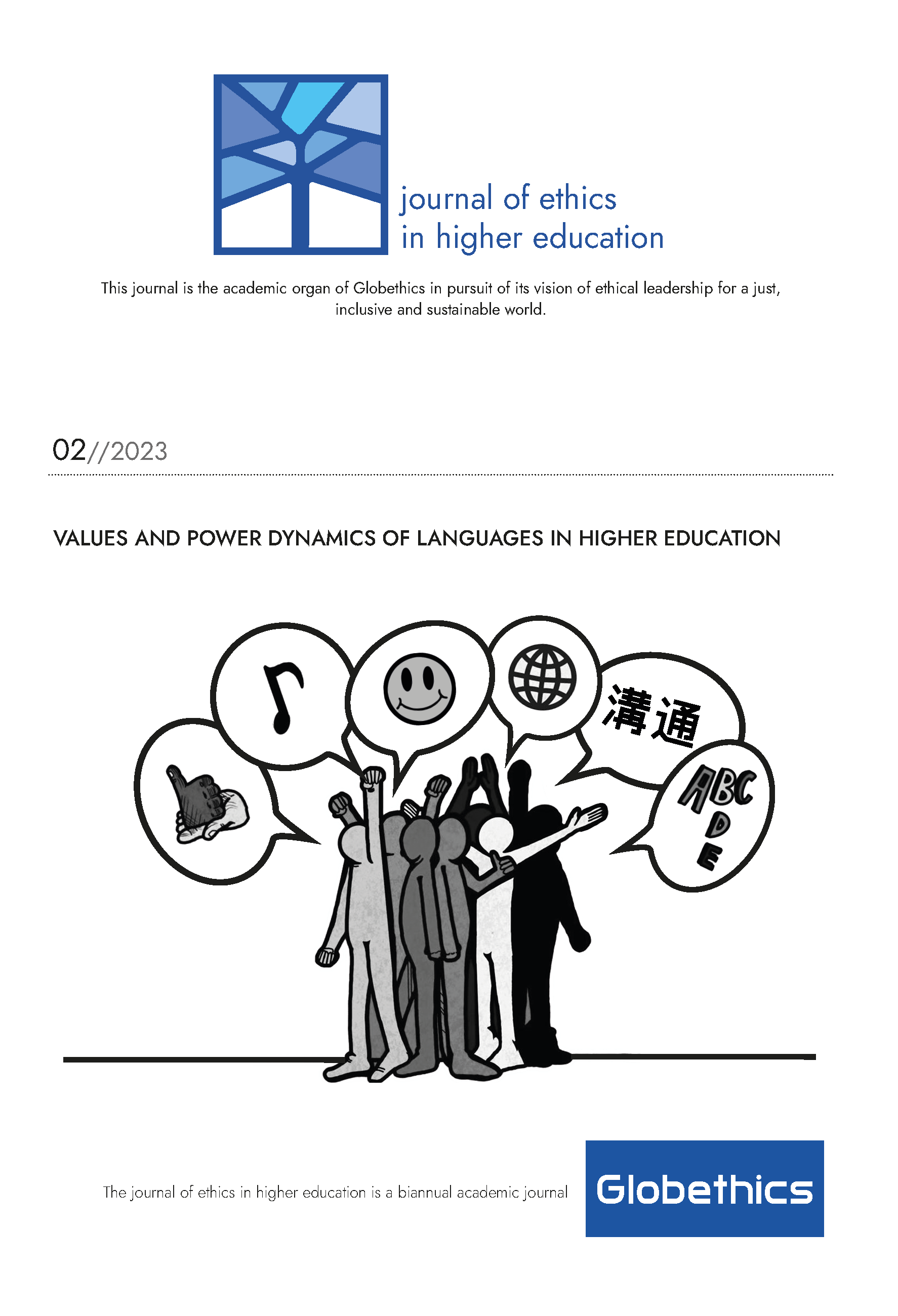 Downloads
How to Cite
Haupt, S. (2023). Machines: to Have or to Be? Small (Trans-, Post-, Bio-) humanistic Thought Experiments. Journal of Ethics in Higher Education, (2), 111–130. https://doi.org/10.26034/fr.jehe.2023.4043
License
Journal articles of Globethics Publications are published under the open Creative Commons License Attribution-NonCommercial-ShareAlike 4.0 International (CC BY-NC-SA 4.0), which guarantees the rights of licensor and allows free use and re-use to the licensees (the readers) who can: 1) Share — copy and redistribute the material in any medium or format 2) Adapt — remix, transform, and build upon the material provided appropriate credit is given and similar license is used in case of such adaptations. Content should not be used for commercial purposes. Each article (the version of record) can be deposited by the author on their academic institutional repository or personal author webpage.