Book Review of The Ten Commandments
A Chinese Catechism of Living
Keywords:
Biblical theology, global and contextual Christianity, Ten Commandments, intercultural approach, Chinese catechism
Abstract
This book review discusses You Bin's intercultural approach to construct a Chinese version of catechism through the Ten Commandments as the vital content for both Chinese Christians and non-Christians in the Chinese context. It shows that integrating God's Ten Commandments into Chinese traditional culture and social settings is not necessarily meant to compromise its biblical-theological essence with one's self-critical awareness of culture. It suggests how this book might set an example for both theologians and practitioners to bring back the catechism, to bear upon the needs of contemporary Christians in the non-Western setting.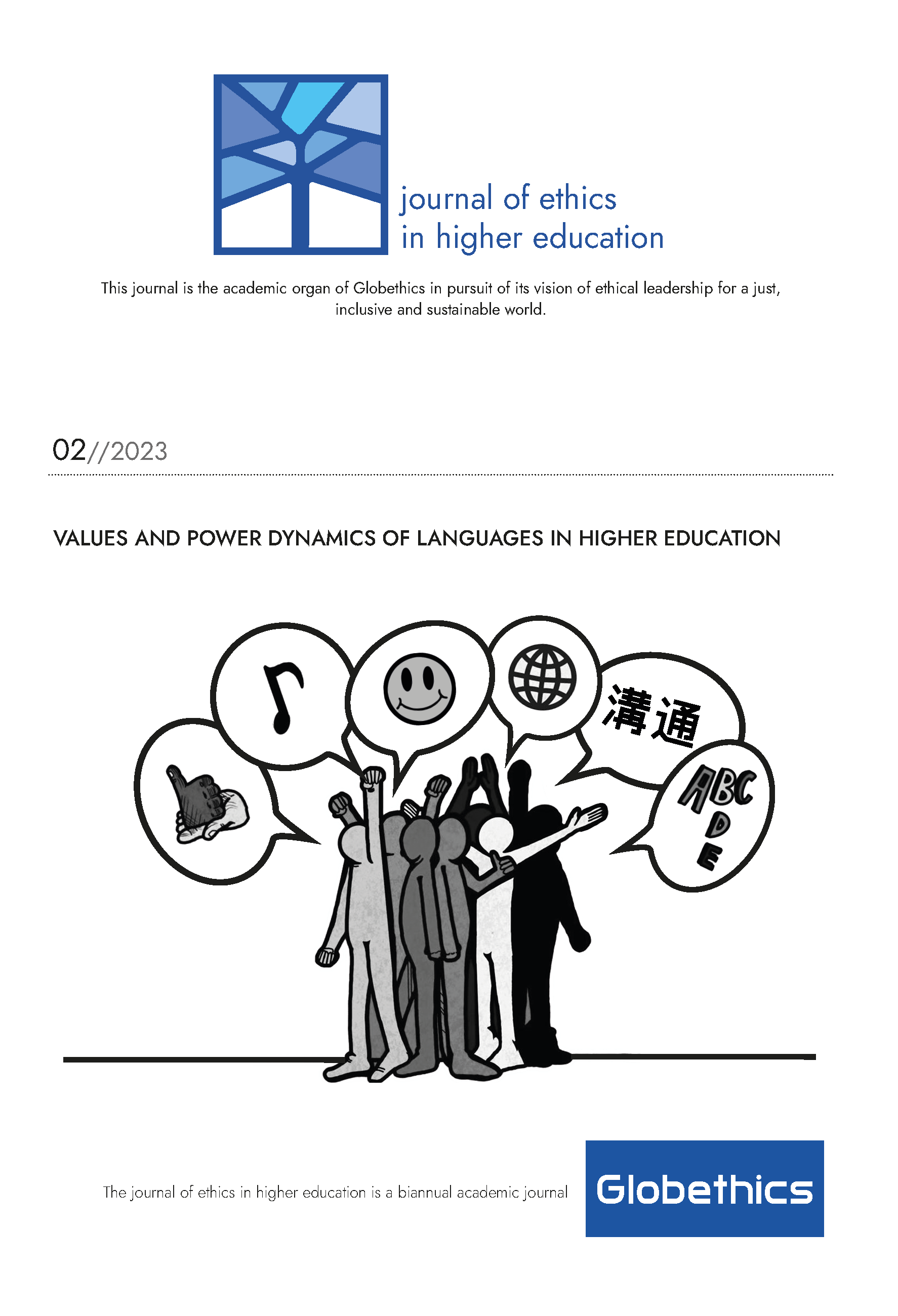 Downloads
How to Cite
Wenjuan , Z. (2023). Book Review of The Ten Commandments: A Chinese Catechism of Living. Journal of Ethics in Higher Education, (2), 161–168. https://doi.org/10.26034/fr.jehe.2023.4036
License
Journal articles of Globethics Publications are published under the open Creative Commons License Attribution-NonCommercial-ShareAlike 4.0 International (CC BY-NC-SA 4.0), which guarantees the rights of licensor and allows free use and re-use to the licensees (the readers) who can: 1) Share — copy and redistribute the material in any medium or format 2) Adapt — remix, transform, and build upon the material provided appropriate credit is given and similar license is used in case of such adaptations. Content should not be used for commercial purposes. Each article (the version of record) can be deposited by the author on their academic institutional repository or personal author webpage.