Translating Western Philosophical Concepts
Observations from the Perspective of Translating into Chinese
Keywords:
Translation, cultural differences, semantics, Chinese context, translation of philosophy
Abstract
Translation of western philosophical concept into Chinese is often considered to be challenging. This is attributed to both linguistic and cultural differences. This article discusses these challenges under four categories, namely terminology, semantic understanding and context, philosophical disputes, and language reconstruction and combination. For each category, one or two examples are presented to illustrate the challenges.  How each of these challenges is resolved is also discussed so as to provide the readers with some guidelines if they encounter similar challenges in their work.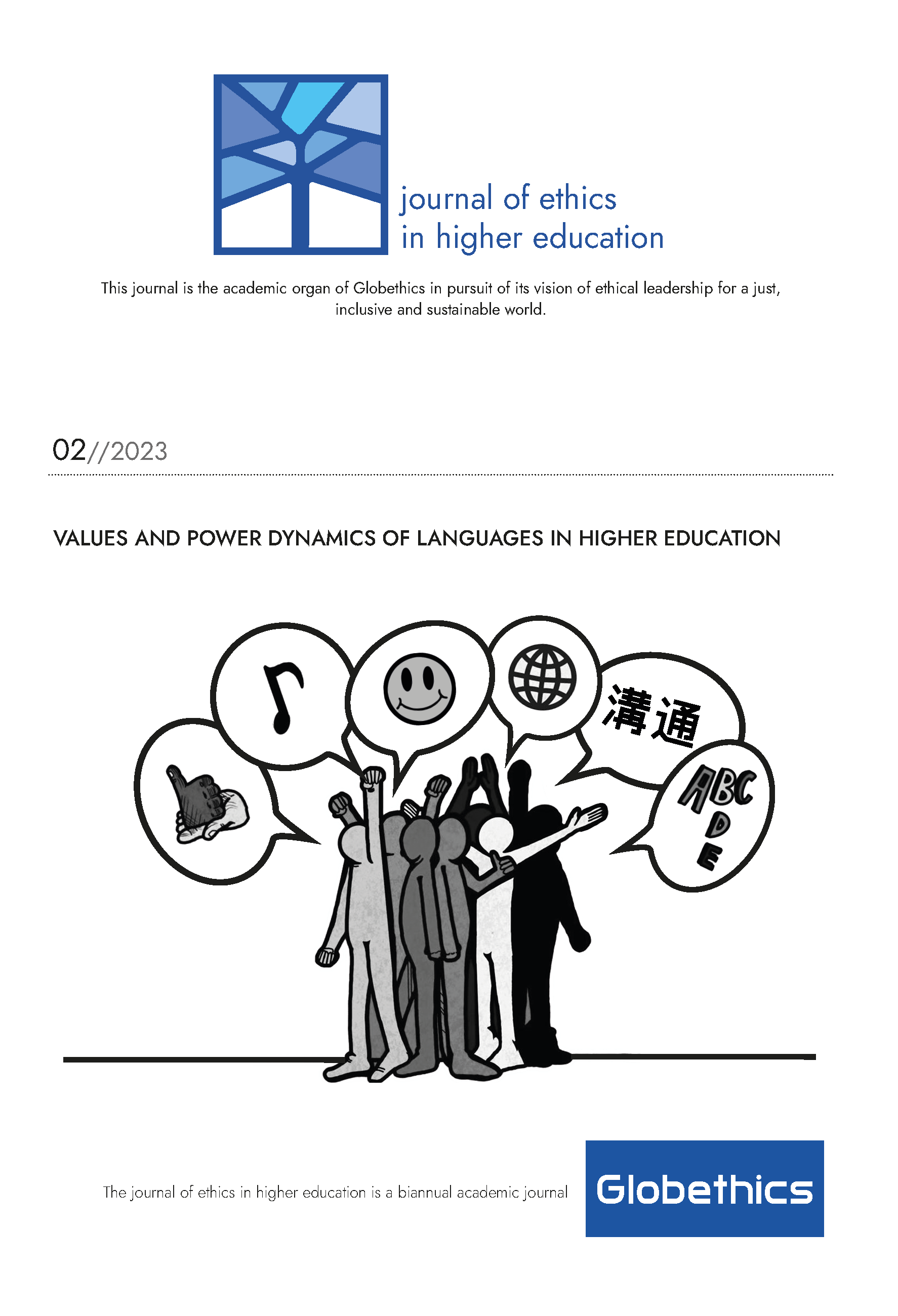 Downloads
How to Cite
Cheng, C. C. (2023). Translating Western Philosophical Concepts: Observations from the Perspective of Translating into Chinese . Journal of Ethics in Higher Education, (2), 69–78. https://doi.org/10.26034/fr.jehe.2023.4023
License
Journal articles of Globethics Publications are published under the open Creative Commons License Attribution-NonCommercial-ShareAlike 4.0 International (CC BY-NC-SA 4.0), which guarantees the rights of licensor and allows free use and re-use to the licensees (the readers) who can: 1) Share — copy and redistribute the material in any medium or format 2) Adapt — remix, transform, and build upon the material provided appropriate credit is given and similar license is used in case of such adaptations. Content should not be used for commercial purposes. Each article (the version of record) can be deposited by the author on their academic institutional repository or personal author webpage.