Review of Indukuri John Mohan Razu, The Present and Future
The Crisis in Indian Education and Theological Education
Abstract
This is a book review of: Indukuri John Mohan Razu (2022): Present & Future - The Crisis in Indian Education and Theological Education in India. Candid Publications. The work will be reedited by Globethics.net in the current of the year.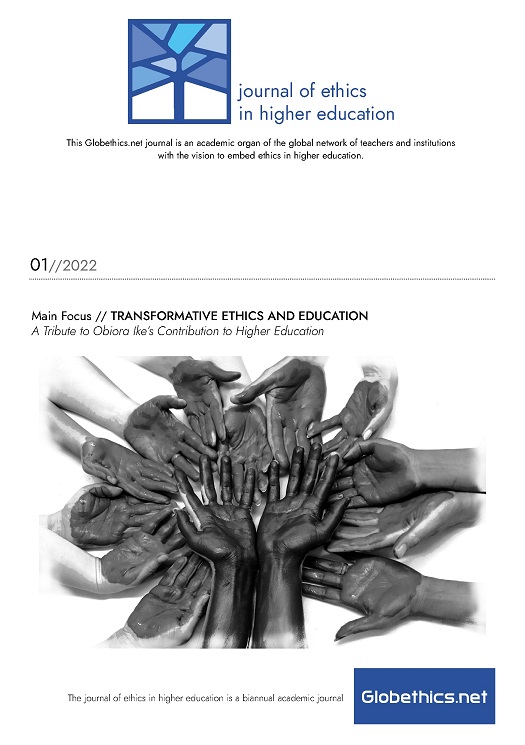 Downloads
How to Cite
Athishtam, G. D. (2022). Review of Indukuri John Mohan Razu, The Present and Future: The Crisis in Indian Education and Theological Education. Journal of Ethics in Higher Education, (1), 287–297. https://doi.org/10.26034/fr.jehe.2022.3373
License
Journal articles of Globethics Publications are published under the open Creative Commons License Attribution-NonCommercial-ShareAlike 4.0 International (CC BY-NC-SA 4.0), which guarantees the rights of licensor and allows free use and re-use to the licensees (the readers) who can: 1) Share — copy and redistribute the material in any medium or format 2) Adapt — remix, transform, and build upon the material provided appropriate credit is given and similar license is used in case of such adaptations. Content should not be used for commercial purposes. Each article (the version of record) can be deposited by the author on their academic institutional repository or personal author webpage.